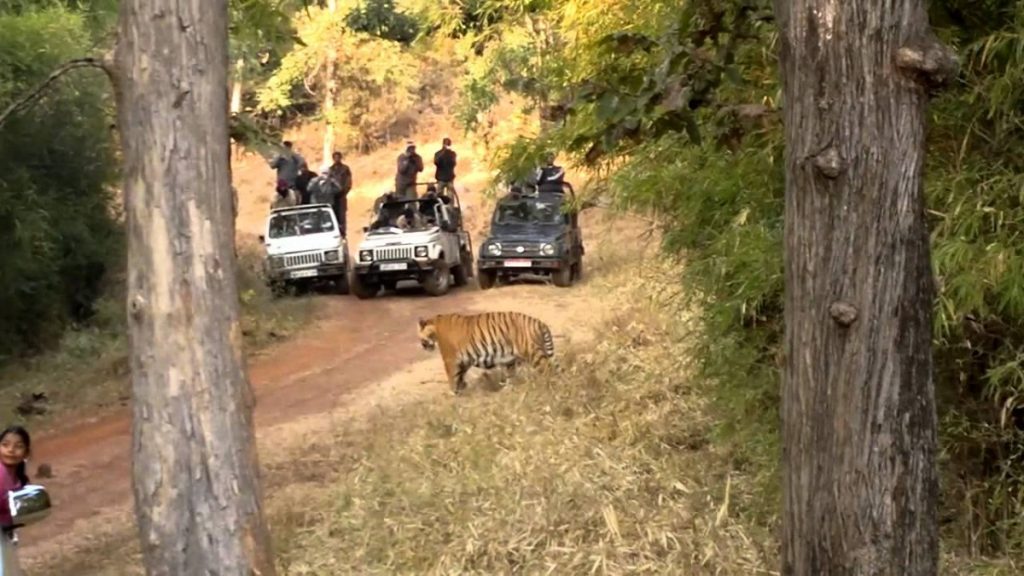 The renowned Tadoba-Andhari Tiger Reserve (TATR) in the district of Chandrapur district will possibly be the first in the country to run electric safari vehicles. The Forest Minister Sudhir Mungantiwar was since a long time yearning for introducing these vehicles in Tadoba Tiger Reserve for safari. Sources said these vehicles will be a reality November 2018 itself and the minister is anticipated to launch them.
This is in the bid to promote the use of green energy. The proposal to lead electric tourist vehicles in Tadoba National Park was in the pipeline since the last one year and it is projected to be implemented on a trial basis soon.
A private lodge in Kolara has obtained two personalized vehicles from Mahindra & Mahindra Electric known as "Supro Van", particularly designed for Tadoba Wildlife Safari. These vehicles will be handed over to dual village eco-development committees (EDCs) near Kolara, which will run them as part of employment generation initiative. Further, these vehicles have been registered as safari vehicles by Chandrapur RTO. During trials, it has been observed that even after running for 4 hours in the forest, it had around 20% charge in the battery. Moreover, it has a reserve capacity and when the vehicle reaches reserve stage it has to be charged for around 7- 8 hours or else the battery gets completely recharged in three hours prior to that stage.
The electric vehicle is quite similar to the Gypsy and can easily accommodate 6 people. The safari charges for these electric vehicles will be INR 2,200, like what Gypsies charge.
Tadoba National Park, one of the best tiger reserve in India, will be first to present such vehicles for an animal safari in the state. These e-vehicles will be first tested on tough forest terrains prior to being allowed to run in Tadoba. The state has over 6 tiger reserves which cover an area of about 9,116 sq km. Pench, Melghat, Sahyadri and Tadoba-Andhari are few of the renowned tiger reserves that appeal a large number of wildlife aficionados every year. There are approximately 165 tigers dwelling in the state's reserves where eco-tourism produced joint revenue of around Rs 11.76 crore in 2017-18.
Beyond the normal environmental benefits, electric vehicles will also enhance the lives of animals in the jungle. Electric vehicles are noiseless and hence will create lesser noise pollution within Tadoba Tiger Reserve in comparison to normal petrol or diesel SUVs or buses. At times, the loud sound from the diesel engines can trouble animals but with electric vehicles this dilemma should be taken care of.