10 Reasons Why You Should Choose Forests for Your Vacation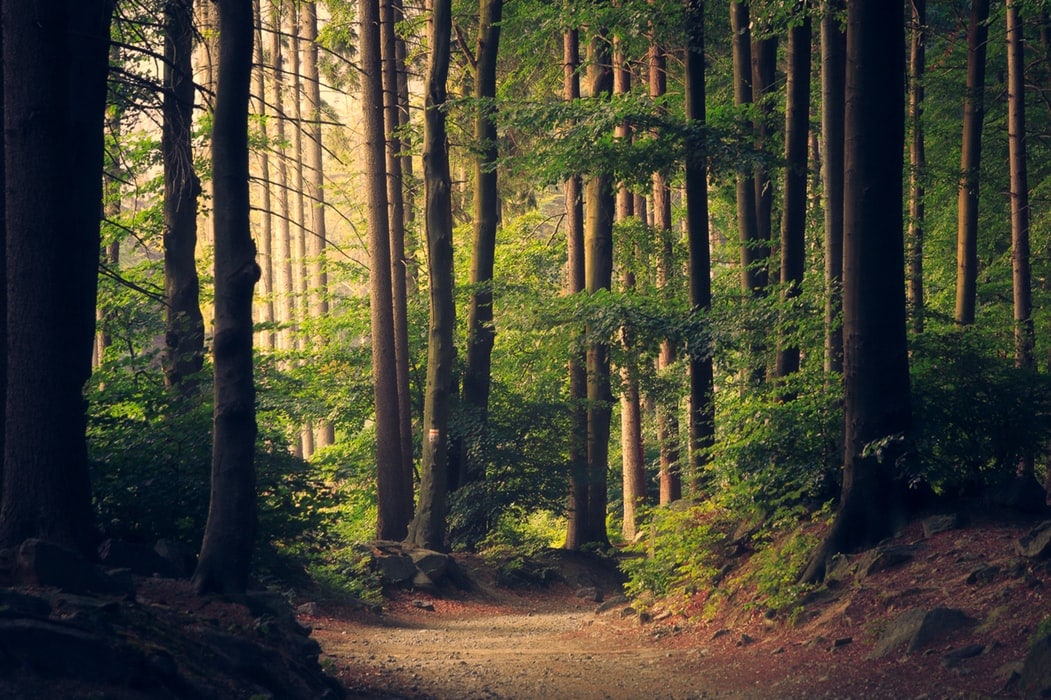 Every once in a while all of us need to take a break far away from the hustle and bustle of the big city; to relax, sit back and immerse ourselves in heavenly peace, without any agendas. A forest vacation is the perfect getaway to the pristine wilderness, that assures uninterrupted moments of natural tranquillity and unhindered, wonderful views to enjoy every moment.
Taking a vacation into nature is an extremely immersive experience, much different and unique than all other vacations that we would have taken.
Here are 10 Reasons Why You Should Choose Forests for Your Vacation
1) A Peaceful Paradise: Forests offer a peaceful paradise, far from the frustrating hustle bustle of city lives and city lights. A perfect destination to experience a thriving natural landscape, rich in flora and fauna and be one with the silence and peace that it has to offer. It is a perfect place to disengage from our PC screens and modern technology and be one with our origins, a place where we really originated from
2) Forests Our Natural Healers: Unwind, Relax and Revitalise: Forests are known to support our good health with the plenty of fresh air, natural environments that help the stress levels go down to some extent, and simultaneously oxygenating our lungs manifold. Forests are natural healers that play an important role in reconditioning our physical and emotional wellbeing.
3) Valuing Our Natural Habitat: Forests are a reminder of our precious ecosystem and natural habitat. An ecosystem that is crucial and intrinsic to humanity, one that helps preserve the ecological balance. A Holiday in forests can serve as a gentle reminder to preserve and conserve this priceless natural habitat and its Inhabitants, that are vital to our existence.
4) Forests Inhabitants: Teaching Us Life Lessons: The inhabitants of the forests, both fauna and flora are great teachers. They can give us with life-changing lessons in strength, persistence, selfless-love, teamwork, and companionability. The forest inhabitants have remained in touch with their intrinsic nature since eternities, whether it is staying real to their body clock or living up to the spirit and jungle laws.
5) Stimulating and Improving Our Inherent Creative Talents: Forests and their natural beauty with their breath-taking sights and sounds, can play an important role in reawakening our unseen creative talents. This might be in the form of painting, craft, photography, writing, etc. Forests can literally stimulate our innermost thoughts transforming them to a piece of unique art.
6) Expanding Our Knowledge: There is a variety of knowledge related to the different species of birds, wild animals, plants and trees that make up an essential part of the forest cover. A holiday into the forests helps in this learning process and gives us some useful insight on the flora and fauna that are so important to our being. Forest is an amazing learning place for our children.
7) Seeing Wild Life in Its Natural Habitat: As opposed to zoos, where the wildlife is spotted in enclosures and cages, taken out from their natural habitat, forests give an amazing chance of closely observing and watching wildlife in all its authentic glory, right in the environment that they belong to. This special experience is a complete treat to the senses.
8) Photographers Delight: A forest with its natural beauty and uniqueness can be a photographer's dream come true. The stunning sights and the amazing moments of the forests caught on a photographer's camera can be a worth a thousand words.
9) Perfect Place to Bond with The Family: Forests with their all-encompassing tranquillity and mystical stories, become part of our natural heritage and an excellent getaway where family members can come together in love, joy, and camaraderie. Forests undeniably are the ideal place to bond and connect with our loved ones, under the shade of our ancestral origins.
10) Learning from the Forest Communities: The forest tribes and communities have a huge knowledge of the floras and faunas and are known to co-exist with the forest and its inhabitants. These communities are terrific examples of strength and inclusiveness and can teach us some very useful lessons in co-dwelling with the forests.