TESTIMONIALS
Parnika Sokhi :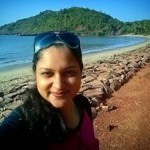 "The trip was pretty well organized and all our needs were taken care of. It was my first safari and it was so good that I will make sure it's not the last! Jogi's on-the-spot call to shift to core safari was fruitful. I used to avoid going with tour groups since most of them are rigid and don't take the effort to make last minute changes. But I like the flexibility that your group provide. This was my third trip with you guys and first one without any friend/family. So far the journey has been great and hence, I have applied for lifetime membership too. Thanks much! "
---
Karan Mota :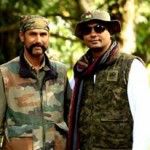 One of the most splendid holidays of my life. Viraj "the birdie man" is knick named by us has an amazing eye site and vast knowledge of birds Prasad was like icing on the cake though he did not spend much time with us but guided us well through out the trail Wagdoh The legend and Maya the queen were our Jack pots from the trip+ 2 lazy cubs in kolsa range saw tigers in almost all safaris which was absolutely unexpected food can be better i am not complaining that it was bad but could have been better over all very satisfied …….. would travel again with your group for sure ……
---
Sanket Kotkar :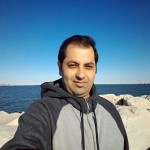 This was one of the best experience in my life. The arrangements were really great. The entire group was amazing and i found new friends which was special. The tour leaders Viraj & Prasad are amongst the best. Their knowledge about wild life and photography is great and they are very cooperative.
Surely looking forward for many more tours with Mumbai Travelers…Thanks a lot
---
Pritish Palekar :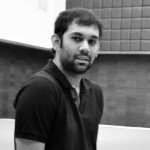 Hello,A big thank you to Mumbai Travellers and a special one to our leader Saurabh for making this trip such a memorable one.
From travel to food, stay and any other requirements by us were well managed and if not available then arranged well in time.
Food was very much like home food, clean and tasty and the kind of ambience we stayed just made our dining experience more enjoyable. Stay experience was good as the rooms were clean and had all the basic facility along with basic luxury like ac included.
Best part about the venue, it was very close to safari gates as we could start our safaris on time.
Safaris were very well planned and taken care off by Saurabh. It was really wonderful to watch a young guy like him manage all three jeeps by himself with so much confidence. There is so much to learn from him. With the kind of knowledge he possess about forest and wildlife me and payal were literally awestruck by his talent and humble behavior.
Being a part of this team and sighting tigers and other wildlife was a real treat for us. We couldn't ask for more.
We are very happy that we were part of Mumbai Travellers journey in the wild and wish to travel more and more often with you guys.
Thank you so much Saurabh and Mumbai Travellers for making our trip a very memorable one.Surely will drop by sometime for a cup of chai and a chatting sessions with you fine people. Its always a pleasure meeting people like you.Keep rocking guys, see you soon. God bless.
---
Mrs. Pratima Choudhary :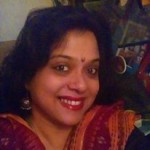 "I rightfully call you new because though I have been to Africa it has always been professional except family. But this time round I have made freinds with common interest. I always follow my sons instinct in liking people as he is always with me.
I would like to thank all of you for making this experience a memorable one.It has cleared misundertandings about Indian Jungles that I had. This trip has got me excited to cover all the jungles in India and would surely do this as and when I can.Saurabh you have been very informative and I have decided to do what you have done with my first time traveller to Africa.My son has had a beautiful experience with all of you, especially Nilesh and Sidhant he considers you people his friends.
so I hope to see some of you if not all on my next trip to Tadoba in May.