7 Important Tips for First Time Tadoba visitors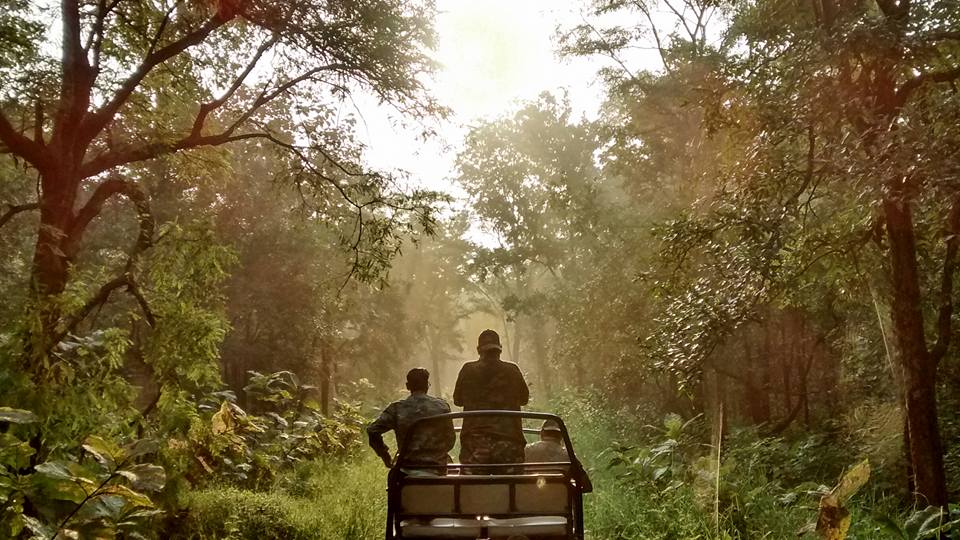 This blog explains important points and tips especially beneficial if you are a first-time Tadoba visitor. Tadoba is an incredible Tiger Reserve and among the top Tiger destinations in the country. But it can get daunting if you are a first-timer and wish to book a safari there. Specifically, when you come to know that there are 12 safari gates spread across a 500+ sq. km. jungle and each gate are separated from the other ranging from 20 kilometers to 145 kilometers. Also, booking Tadoba safari is a bit complex considering there are three parts to it and sometimes people pay the first part (which is the online fee) and assume that's the total payment only to be surprised that they have to pay nearly double of it at the gate. Many more surprises are there and therefore this blog intends to demystify them. 
1.SAFARI BOOKING – The Most crucial part of the entire journey starts from picking the right safari gate and booking safaris first – in fact before you book your plane or train or even accommodation.  There are two safaris per day – morning safari and afternoon safari – time depends on whether it is summer or winter. There is full day safari too if you can manage it. The price varies on whether the gate is a zone gate or a core gate. What we have observed is that a first-time Tadoba visitors, they book a safari at all different gates expecting to maximize their chances of tiger sightings but it doesn't work like this as all gates are separated by large distances.
2.ACCOMMODATION— Plan your safari well in advance. Which resort you book all depends upon which gate you have booked the safari. Kindly note the distances between gates ranges from 20 kilometers to 140 kilometers and therefore be careful about where you book your Safari and where you book your resorts. The number of accommodations is very limited in and around the Tadoba reserve. Few gates have government Accommodations and few gates have absolutely no accommodations and one has to stay in nearby cities which are approximately 25 to 30 kms away. 
3.TRAVEL TO AND FROM— For those who are traveling by train, Chandrapur is the nearest railway station for some of the safari gates and Nagpur is the nearest railway station for the remaining safari gates. Check out which railway station is the closest to your safari gate. For those traveling by air, Nagpur is the nearest airport for all gates. It is best to get a cab from either Chandrapur or Nagpur to Tadoba. It is better to pre-book a cab instead of looking for one when you arrive. The rates rely on how far is your gate from the city/town you are in. Please note they charge for return journey too although you are just going one way.
4.FOOD— Most resorts offer you bookings that includes all 3 meals– breakfast, lunch & dinner & even evening snacks. Many resorts pack your breakfast so that you can have it while you are in the morning safari. Government resorts do not include food as part of the package and they do have canteens attached [Food cost will be approximately Rs700 per day per person] Chandrapur district where Tadoba is located, is a dry district and you will not get alcohol anywhere nor in any resorts.
5.AT THE SAFARI GATE—If you have the safari voucher, you should take them to the gate at the given time. The voucher should have all the names of the people who are traveling in the vehicle. You should submit the original IDs and the voucher at the gate. Please note that the name & the ID number mentioned in the voucher and the one you gave should be the same. At the start of each safari, the guide will take a permit and you get the appointed guide and the driver for that safari assigned by the forest department. Also, it is best to reach the gate at least half an hour before. There is an advantage to reaching early as you could be in one of the first few vehicles. Whenever there is a sighting, being ahead of the most vehicle gives you a clear line of vision for photography. The vehicle is an open gypsy which seats six people apart from the guide and driver. It is recommended to have at least six safaris to have a good experience, though many get lucky to spot the tigers in every safari
6.WILDLIFE— There are lots of other mammals other than tigers and a good guide will show those to you as well. Tadoba is home of a lot of birds too. The ideal season for birds is during winter. If you are bird lover, it is better to talk to the guide well ahead else they all think you are there for the Tiger
7.COMMUNICATIONS— Apart from Idea & Reliance (to some extent), there is no service from other network providers at the Moharli gate. Kolara is relatively better as there are some patchy connections of Vodafone & Airtel. Other gates, almost nothing works other than a patchy connection from Idea & Reliance. 
Tadoba Safari Booking: Call Us on +918355988158 OR To Get More Information,
Click Here